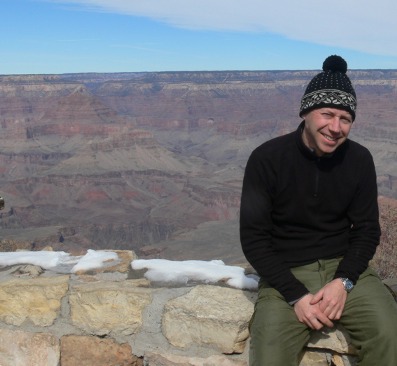 Anders Jonsson is my name, born in 1966 and presently living in an old Västerbottensgård (an old house typical of the region) with part of the house built in 1639 situated in the small village of Norum north of Umeå, northern Sweden. In my landscape painting I collect inspiration from nature and shifts in temper and moods given by different seasons through the year. Contrasts and light or minimalistic variations - unity, is a driving force in my creation. I'm also inspired by numerous early 20th century artists. For example Helmer Osslund, Karl Tirén, Anders Zorn and Tom Thomson but also e.g., Ivan Aguéli.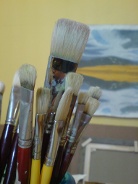 I also paint abstract motives. These are often formed by a sense, a desire to paint in a certain color or to express a certain feeling. And I'm faschinated by the unknown and in-comprehencable, which also is reflected in the abstract paintings.
I have a studio in in my house, which I'm presently are rebuilding. Having a studio have inspired me to a more productive painting. To be in the studio means to disconnect from all other thoughts about the job or other things. It becomes a safe room in the present.